The Cordova hotel is situated in the historical centre of Florence; only 15/20 minutes from Santa Maria Novella Train station, 10 minutes from the"Duomo" and less than 5 minutes from the Museum of theAccademia delle Belle Arti where you can admire the original of Michelangelo's"David".
Newly renovated, the Cordova Hotel offers private bathroom facilities in every room as well as telephones with direct outgoing lines, satellite TV and hair dryers; 22 rooms are also equipped with air conditioning adjustable by our guests; some rooms have private panoramic patios which give the Cordova hotel one of the most refined and comfortable atmospheres in its category.
The integrity and continuous commitment of the proprietor and the whole staff allows the Cordova Hotel to be selected, valued and appreciated by the most important italian and foreign tour operators.
Other facilities available to our guests are: bar, tv and reading room, breackfast hall and elevator.
The front desk staff is qualified and always at your service for any information regarding museum timetables, city guides, restaurants, night clubs, parKs, public buses and taxis as well as all general information.

Additional services are offered to adult and student groups: museum reservation, tourist coaches, city guides, restaurants, packed lunches and welcoming upon arrival.

Please enquire about special prices directly to the hotel.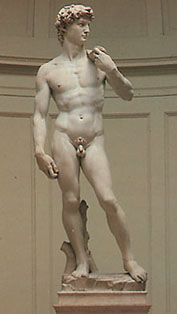 David